What Must a Seller Disclose About Property Defects?
May 10, 2022
Buying and selling real estate is a big undertaking when you have hundreds of thousands of dollars on the line. Because of this, it's essential that you know everything you can about the property before striking a deal. One of the most important aspects of this is the disclosure of any property defects. These disclosures help both the seller and the buyer ensure they're entering into a fair business deal.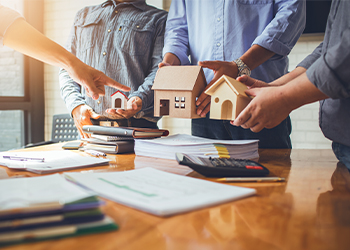 If you're in Laguna Hills, California, or anywhere throughout Orange, Los Angeles, Riverside, San Bernardino, and San Diego counties, call me today to discuss the legal obligations of disclosure. I started my practice, J. Eric LeVine, ESQ., over 40 years ago with a major focus in real estate law, and I can provide you with the legal guidance you need to make the best financial decisions for your future.
Disclosure Requirements From Sellers to Buyers
In California, almost all sellers of real estate are required to provide a disclosure statement of all known defects. If you're listing real estate with one to four units on the public market, you must provide this disclosure. However, you are not required to obtain a home inspection or hire an expert to seek out these defects, only to disclose those you're already aware of. State law requires any "material fact" to be disclosed, which means any defect of the property that a reasonable person would think affects the home's value. Therefore, if you're a buyer, you should always arrange a home inspection of your own before you close to catch any defects the seller is unaware of.
Completing a Transfer Disclosure Statement
All sellers in California must complete a Transfer Disclosure Statement (TDS) and a Natural Hazard Disclosure Statement before finalizing any sale. The forms are provided by the state, and you can usually get one from your real estate agent.
A TDS is a lengthy form that covers nearly every aspect of potential home defects, but it's ultimately up to the seller how thorough they are in filling it out. In general, if you're selling, it's better to include more information rather than less. Remember, most buyers will arrange an inspection themselves which is likely to turn up most of the material defects anyway. By providing them with an in-depth TDS, you're communicating that you're an honest seller and you're reducing the chances the buyer will back out due to a defect uncovered during an inspection.
Remedies for Concealed Defects
Even though California has rather strict laws about buying and selling property, there will still be cases where a buyer purchases a home only to find out later that the seller had concealed defects from them. Failure to disclose defective conditions is against the law, and the buyer would then be able to sue the seller. This kind of litigation can be complicated since the burden will be on you to prove the seller knew about the defect and purposely concealed it.
This is where an experienced real estate attorney can be incredibly helpful. They can help you find and gather evidence, and if you decide to pursue litigation, they'll obtain depositions from any credible witnesses such as the selling agent or neighbors. If your lawsuit is successful, you can seek compensatory damages to repair the defect, punitive damages, or in some cases, you may be able to reverse the sale and get all your money back.
If you don't want the hassle of going to court, you could try demanding payment from the seller. This is sometimes enough to get the compensation you need, especially if the seller knows they were in the wrong and wants to avoid legal troubles. You can also try contacting the HOA, insurance company, or home warranty company of the property to see if any repairs could be covered under an existing policy.
How J. Eric LeVine, ESQ. Can Help
Most sellers are honest people just trying to get the best deal they can on a piece of real estate. Sadly though, there are others who will deliberately mislead buyers by concealing defects in the hopes they'll get a higher purchase price. If you believe this has happened to you and you're in the Laguna Hills, California area, call J. Eric LeVine, ESQ. to start discussing your options.