Can a Homeowner Sue Their HOA?
Jan. 26, 2022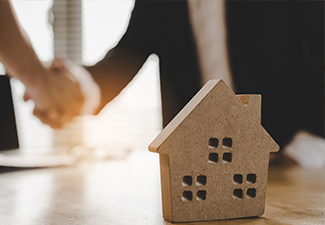 You own a residence governed by a homeowners' association (HOA) and you feel the governing board isn't living up to its responsibilities or is acting improperly. Maybe the HOA is failing to enforce its own rules or is threatening to impose improper assessments or fines. Maybe the common areas are not being properly maintained or repaired. What are your options?
You certainly can and should take your complaint to the HOA board of directors, but if they fail to act, it is possible to take legal action. Legal action is possible in some cases based on breach of fiduciary duty, breach of the CC&Rs (covenants, conditions, and restrictions) or governing documents, or negligence on the part of the property manager or its employees.
If you're involved in a dispute with your homeowners' association in Orange County, California, contact J. Eric LeVine, ESQ.
As a real estate attorney, I have more than 40 years of experience in representing clients in civil disputes. I focus on litigation, arbitration, and mediation of real estate and civil disputes in the greater Southern California area, encompassing the counties of Orange, Los Angeles, San Bernardino, Riverside, and San Diego.
Rights and Obligations of the HOA
A homeowners' association will have governing documents that you can reference if you have a question or complaint. In fact, you should have been given a copy of these when you purchased your residence. These documents will normally include articles of incorporation, bylaws, and a declaration of conditions, restrictions, commonly referred to simply as the "declaration" or "CC&Rs." Many HOAs also adopt internal rules such as architectural guidelines that will govern what kind of improvements can be made to the home.
Generally, the HOA's major focus is on the upkeep, maintenance, and repair of common areas, such as walkways, green belts as well as amenities such as recreation rooms, pools, elevators, and gardens. If the homes are condominiums or townhomes, the common areas can include things inside walls such as plumbing and electrical as well as HVAC ducts and roofs.
To accomplish such tasks, the HOA and its directors—who are elected by the property owners and are subject to the HOA's governance—must develop an annual budget. To fund the budget, the HOA will collect periodic dues or association fees, most frequently on a monthly basis. The HOA may also call for special assessments in instances when major repairs or upgrades are needed.
Taking Legal Action
It is recommended that property holders contact an attorney if they have a complaint about the HOA involving, among other issues:
Services, amenities, or maintenance issues

Accountability for common areas, i.e., landscaping, pools, and clubhouses

Parking and the towing of vehicles

Dues, assessments, and citations

Poor management

Financial improprieties

Conditions and/or neighbors creating a nuisance
If you lodge a complaint with the HOA and the HOA fails to act, what are your options? You should first consider whether it might be prudent to request that the HOA participate in an internal dispute resolution process. There is no cost to the homeowner to do this and it gives the homeowner a forum to speak directly with a representative of the HOA to see if the problem can be worked out. Alternatively (even after attempting an internal dispute resolution), the homeowner can request that the two sides go to mediation. Both sides would have to agree to mediate, and each side would pay their share for the cost of a mediator. If all else fails, and the case warrants it, legal action can be filed to address the dispute.
How Legal Counsel Can Help
The majority of homes in Orange County are governed by homeowner and condominium associations. Newer developments throughout Southern California normally rely on HOA governance as well. Disputes are common. I will be happy to represent you in your dispute—and if mediation or arbitration fails, we can always consider the option of litigation. Whenever a dispute arises, contact me at J. Eric LeVine, ESQ. immediately. Let's get your issue resolved.
The above information is general in nature and is not intended as legal advice with regard to any specific situation or legal matter.